2020 will see the NACFB host a Funding Future Growth series of broker finance forums across the UK
In a move away from events focussed on solely finance products, the Association's 2020 events will be reframed and instead be structured around business finance sectors.
This rethinking enables the Association to host days by SME sector types, namely, but not limited to the: retail, hospitality, construction, automotive, manufacturing, professional services, healthcare, technology, exporting, property investment, and residential sectors.
Therefore, our Funding Future Growth series is open to all commercial finance intermediaries and you can register for any of them below:
The events will feature a wider range of Patron lenders and brokers, as well guest speakers who will provide updates on each sector offering unique insight and an outside perspective.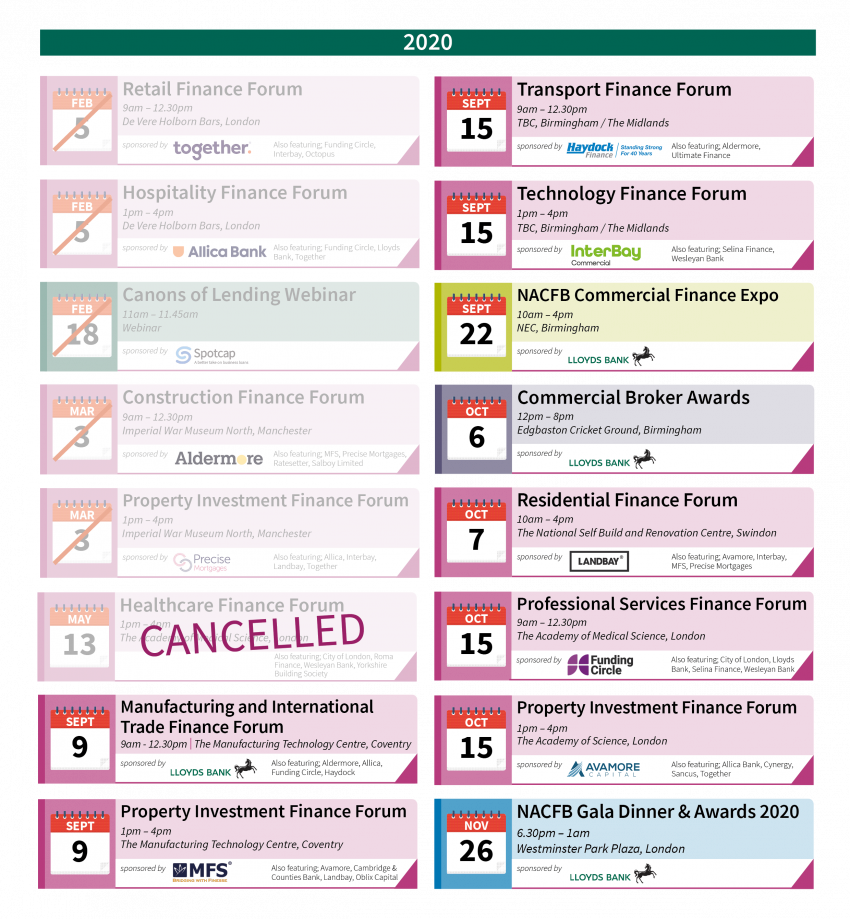 Norman Chambers, NACFB managing director, spoke of the decision to reframe regional events: "The decision to focus on business sectors means that a broker who attends an Association event aimed at helping fund UK retailers could come from a variety of finance sector types. Commercial mortgage brokers could see as much value in attending a much as an invoice finance broker or an asset finance broker."
All events remain at no cost to NACFB Members.