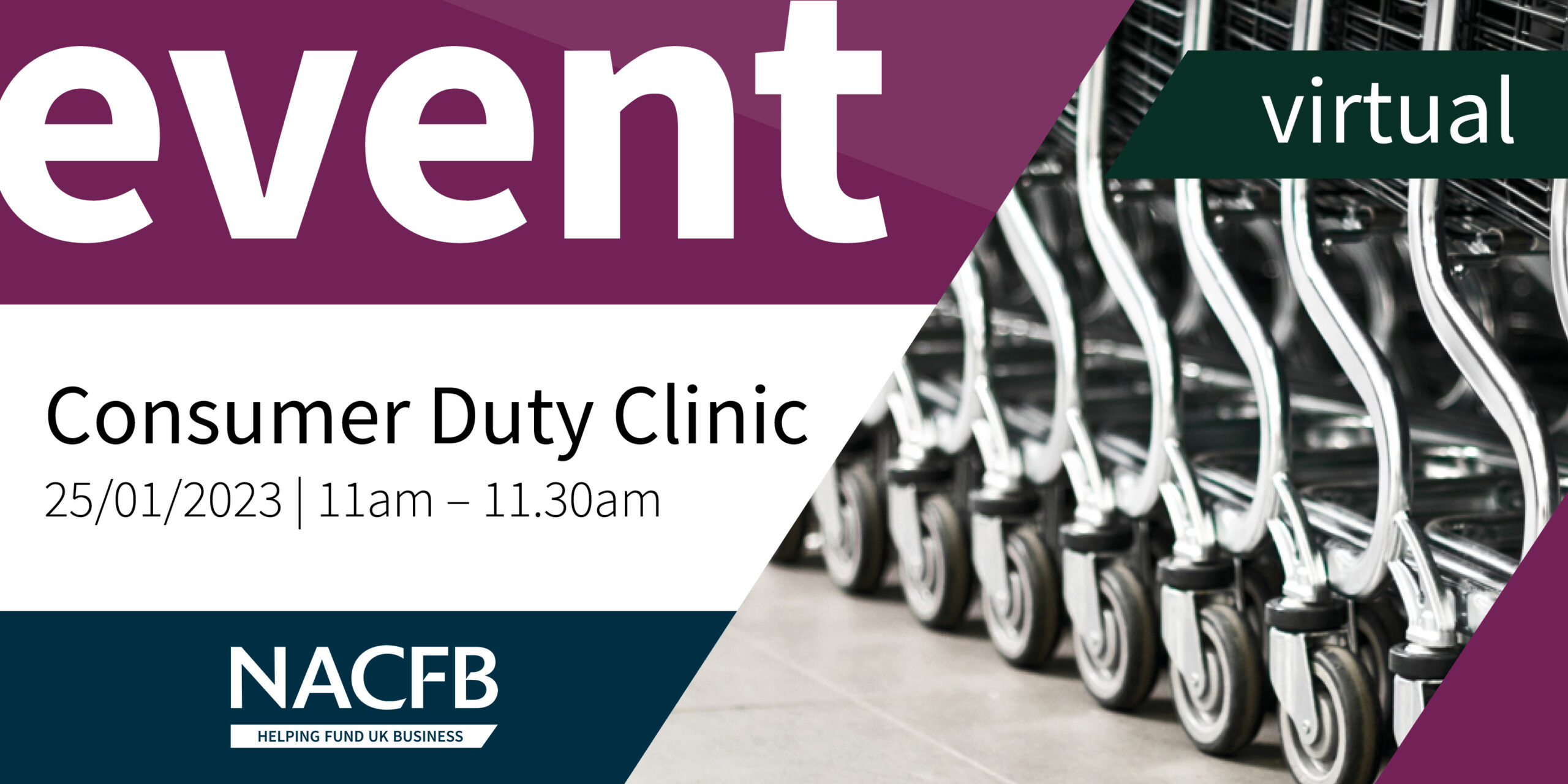 NACFB Consumer Duty Clinic
Free to NACFB Members
In this second clinic, join James Hinch, head of compliance and Charlotte Mathieson, compliance manager, as they dig deeper into the FCA's Consumer Duty and unravel how the principle and cross-cutting rules are likely to impact NACFB Member brokers.
This half hour webinar aims to support Members on their implementation journey and will explore:
– The detail behind the NACFB Consumer Duty toolkit
– The four consumer outcomes
– How to measure and test against the four consumer outcomes
The webinar will conclude with a Q&A session, in which James and Charlotte will endeavour to provide practical answers to help Members understand the FCA's requirements and how to imbed them into your business.
This webinar is part of a series of support measures designed to assist Members on their Consumer Duty journey. More information can be found on the Consumer Duty hub, including a link to a free toolkit of editable resources which can help Members assess their business activities and evidence their implementation plans.