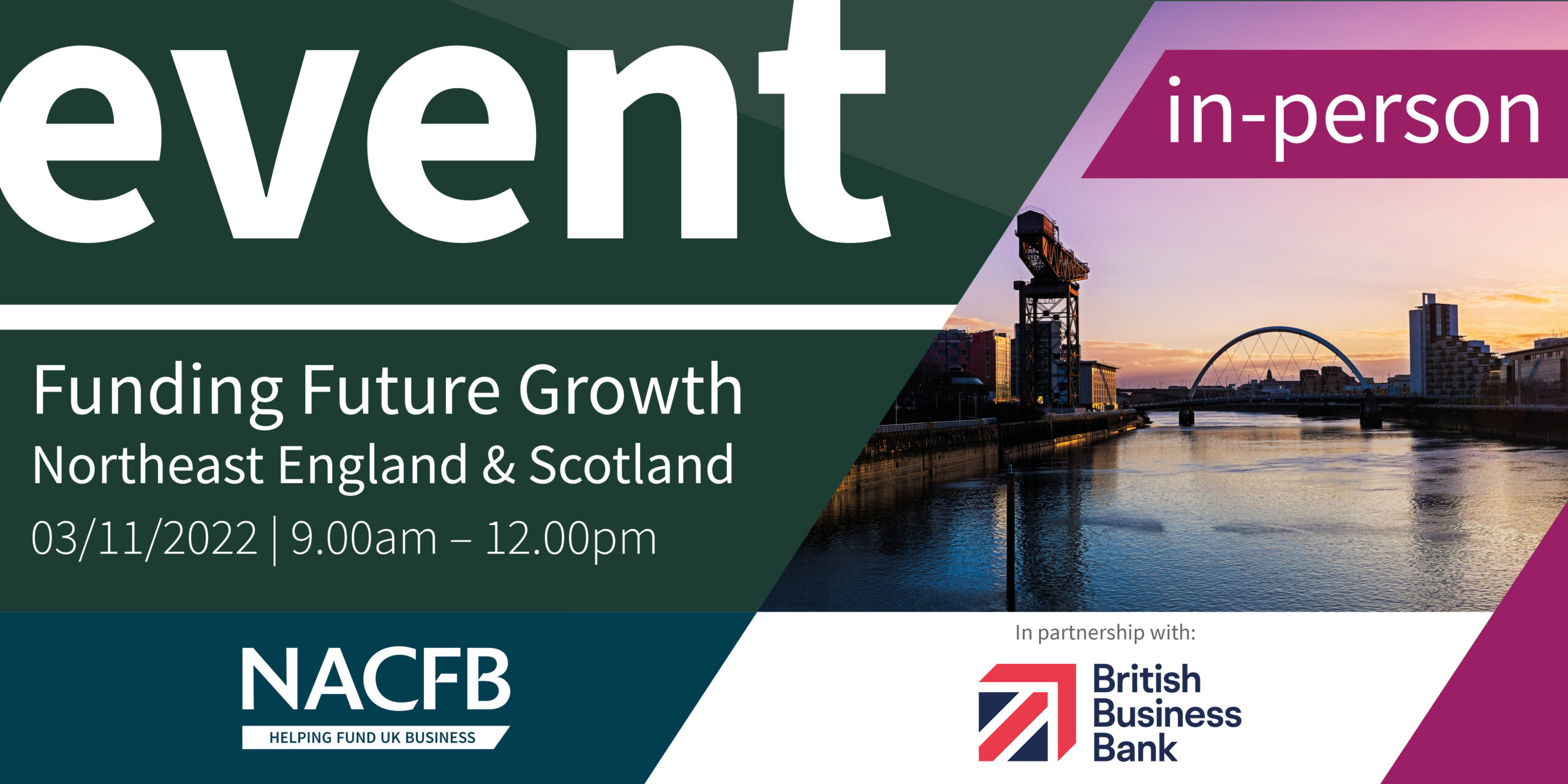 Funding Future Growth: Northeast England & Scotland
NACFB Members are invited to attend a new event, part of the Funding Future Growth series, that focuses on financing small businesses covering Northeast and Scotland. The free in person NACFB event is in partnership with the British Business Bank and will feature SME lending insight from both UK regions, alongside roundtable networking with a select number of Patrons.
Kicking-off with an exclusive live panel session featuring insight from British Business Bank senior managers, Shaun Fooy, Senior Manager – North East, and Barry McCulloch, Senior Manager – Scotland, with the panel facilitated by NACFB Managing Director Norman Chambers. The event will analyse and discuss the very latest lending data from both Northeast and Scotland. After the panel session closes, Members can join one of our hosted tables by regional representatives from a selection of our Patrons, such as Allica Bank, Cambridge & Counties, Funding Circle, Interbay, LendInvest, Lloyds, Shawbrook, Together, Aldermore and Haydock.
Registration and further details for this event will be announced soon.